I am beside myself with excitement!
Claudia Jocher, whom I've never met, just sent me a couple of photos, including this one that she took in 1999 (waaaaay back in the days of film cameras...egads!):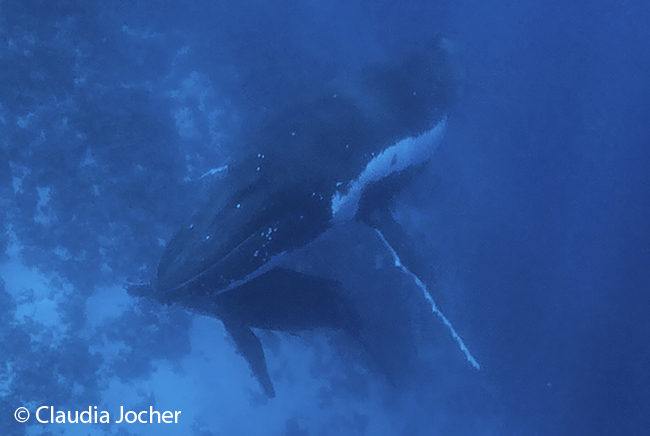 This is the same humpback that I highlighted in a post last month (see previous post), the female that I previously recognised on TV. I was already ecstatic that I had confirmed her with five calves in Tonga. This contribution from Claudia now brings the total to six, over a period of 15 years (1999-2013).
Also of interest, Claudia sent me a photo of the same female in 1998, without a baby.
If you take a look at the chart in this updated PDF file (about 1.4MB), you'll see that she seems to be on a 3-year cycle, with 2008/ 2009 being the exception. My guess is that something bad happened to her baby in 2008 and she immediately mated again.
If she continues to follow this pattern, she should be in Tonga again this year to mate. Please keep an eye out for her, take a photo if you see her, and let me know!
Thank you very much Claudia!!!