About Me
Thank you for visiting my site. As you've probably gathered from the images on this site, I am an underwater photographer. Or more accurately, a photographer who takes photos (mostly) underwater.
Over the years, I've actually grown to consider myself more of a photo-naturalist.
To elaborate: As I strive to create captivating images, I observe and experience many unique things. I record what I see, and when possible, I share such information, both directly with researcher friends and on this site for anyone who is interested.
In other words, I create art in the pursuit of knowledge, hence the subtext on my site masthead: ars gratia scientiae, to borrow from and paraphrase MGM's Latin motto.
To put it another way, I am the chimaera that results when you merge equal parts nature/ marine biology geek, visual art lover, technophile, hopeless dreamer, vagabond, and photography nut. How's that for a job description?!
Though my life might seem glamorous and exciting, it's not always so. Mostly, my days are spent researching and arranging trips as far as two years in advance, investing in (a euphemism for "throwing money at") new equipment, and enduring the seemingly endless list of cruel and unjust indignities heaped upon travellers these days in the name of security and "passenger convenience" (a euphemism for "making my life miserable").
What makes this all worthwhile, of course, is the unique experiences I'm fortunate enough to have, and the many wonderful people I have the opportunity to meet and befriend.
To this end, I have a strong preference for going places that are remote and unexplored, as well as to areas that are not necessarily difficult to reach, but are inexplicably unknown or under-appreciated. In other words, I'd much rather visit non-touristy places than be stuck in a mass-market hotel surrounded by a swarm of vacationers.
I find that I learn much more about myself, the world, and life in general this way, which is the inspiration underpinning all the images and stories I create.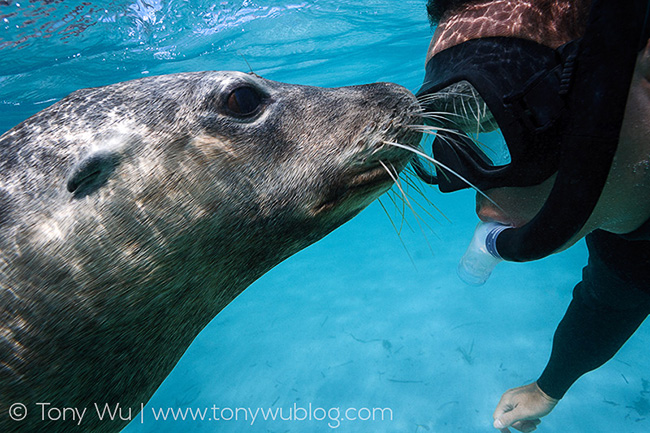 I wasn't always like this. Being the product of a conservative Asian upbringing, I used to lead what is generally considered a "respectable" life. I earned an honours degree/ magna cum laude/ Phi Beta Kappa from an Ivy League school, received a scholarship to study in Japan, had a successful career, private club memberships, credit cards galore, lots of material possessions…all the (mistaken) criteria by which modern societies pass judgement on people.
My fatal flaw, I suppose, was my penchant for exploration and taking risk. I've never been comfortable being comfortable, which in part manifested as my enthusiasm for travelling as often as possible, both for work and during whatever time off I could manage.
At some stage, I figured out that staying in 5-star hotels does not constitute a cultural learning experience, so I began to take chances on my sojourns away from the creature comforts of my urban cocoon. I found myself at various points in my travels drifting in a small wooden canoe in the middle of the Sulawesi Sea without food or water; floating face-to-face in deep ocean waters with an 11-metre sperm whale pummelling me with sonar and giving my left fin a taste test; twiddling my thumbs while placed under house arrest by former Indonesian leader Suharto; being surrounded by hundreds of sharks in the middle of a feeding frenzy; and many other (mis)adventures…all of which led me to the stark realisation that my priorities were entirely misplaced.
My life hasn't been the same since.
Photographs, words and video are the tools I use to communicate what I experience and observe. My sincere hope is that the tales I relate and lessons I try to share will have some meaningful, positive and lasting effect upon the people whom I meet, and hopefully by extension, on the world. A bit fanciful perhaps, but this is, after all, my website, so I'm allowed to be idealistic.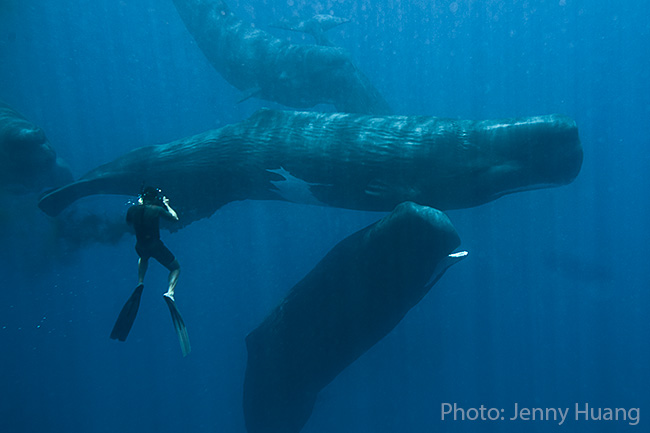 To give you a better idea of what I'm like, here's a list of likes and dislikes:
Likes:
Intelligent, well-adjusted people with a great sense of humour
People who love to learn, who are always inquisitive, curious and passionate
People who teach me something I didn't already know
Creative people
Puppies, kittens, pinnipeds, basically anything cute and playful
Delicious (but not too unhealthy) food
Marine life (duh)
Dislikes:
Overly serious, self-absorbed, inconsiderate, insecure, self-righteous, judgemental, abusive, humourless people
Influencers
People with no passion or curiosity about the world
Duplicitous people who kiss a** to people they think important, but are cruel/ dismissive of others
Copycats, con-artists
Cruelty to animals
Spam. Please don't unilaterally put me on email mailing lists, add me to social media groups, tag me in photos for no reason.
I do my best to post thoughts, images and observations from my travels here, so please bookmark this site, or better yet, follow my blog/ journal posts using RSS or by email.
I also send out a newsletter from time to time by email. If you'd like to be on my newsletter list, please sign up on this page. I don't send spam, and you can unsubscribe at any time.