I spent last weekend in Holland at the award ceremony for the 4th annual Nature Photographer of the Year contest. I also gave two talks at the associated Nature Talks Festival.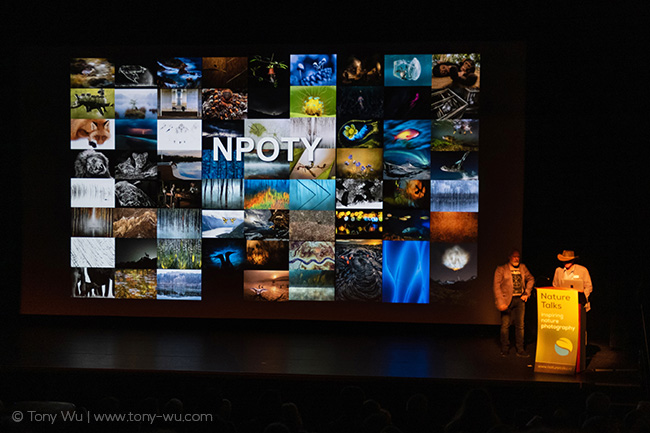 Though the contest is relatively new and not as large as more established ones, the quality of the entries was high. We had a heck of a time going through the submitted images, with more than a little bit of agonizing over the final choices.
Congratulations to all the winners!
I've said this before, but it bears repeating. The selection of winning images is a subjective process, reflecting the preferences and inter-personal dynamics of a group of people, with substantial debate and give-and-take involved. So if you entered and didn't succeed, don't let it get you down. Just keep having fun, learning, and creating images!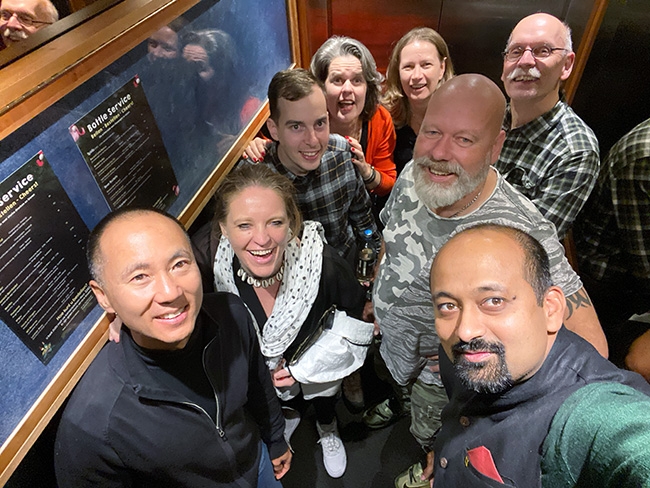 There is however one serious message I would like to underscore.
In the process of looking through submissions, I picked out many that involved obvious manipulation of subjects, some would say torture.
Some cases, such as those involving underwater subjects, may not have been obvious to fellow jurors who have never been underwater. They were to me.
Others, of topside subjects, were obvious even to me.
I have helped to judge a number of contests over the years. Here is the thing—the proportion of images submitted with manipulated subjects has been growing at an alarming rate.
In part, this perhaps reflects increased ownership of cameras and travel related to nature. More people = more idiots.
On another level, I suspect this is driven by a need to win at any cost, even if it means being a total Loser.
The shame of this is that the people harassing and even torturing animals for photos all proclaim themselves nature lovers, conservationists, environmentalists. The hypocrisy defies belief.
The subject of one of my talks, which was titled Stupid From Day One, was exactly this. After taking the audience through several examples of learning about and documenting animals, contributing information to science, and devoting time to sharing what I've learned, I hit the topic of animal abuse by the nature photography community. I gave plenty of examples, ranging from tourists being idiots with selfies to pictures winning prizes at photo contests, despite portraying obvious abuse of animals—things like feeding one animal to another in captive conditions in order get dramatic shots, or slapping animals silly to make them stay still and pose in stupid, obviously faked poses like snails kissing lizards, and worse.
I hope the madness stops, but I fear that in this Age of Narcissism, this problem will only get worse, as more people decide that getting Hearts and Likes is worth any indignity inflicted upon defenceless photo subjects.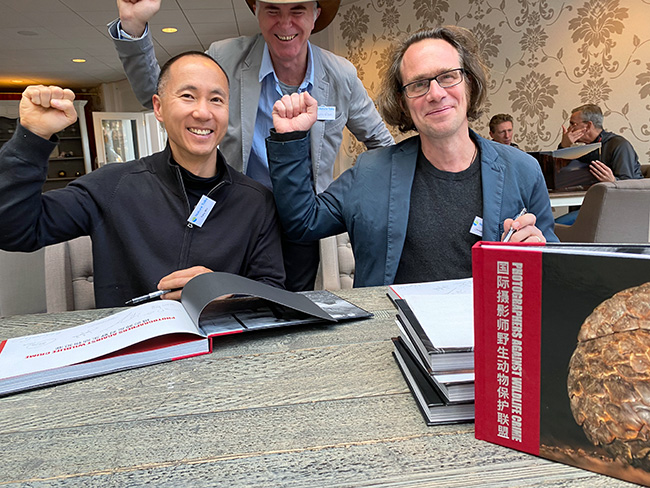 On a more positive note, the reception for my talk was terrific. It struck a chord. (Though obviously, anyone who thinks abusing animals for photo contests is OK probably did not come up to express their support afterward.)
There are, of course, lots of decent, dedicated people, who are using their cameras, talent and time to try to effect positive change. Like the group of photographers involved with Photographers Against Wildlife Crime. (Please check out the book!)
I know some of the photographers, but most I've never actually met. One of things I enjoyed most about the weekend was being able to spend quality time with two such people, Keith Wilson and Christian Ziegler.
Keith is one of two primary forces behind the Photographers Against Wildlife Crime project (the other being Britta Jaschinski). Christian is an amazing person who is a scientist, a photographer, and someone who has faced-down and conquered personal tragedy with such determination and grace that one cannot help but be both impressed and inspired.
A big thanks and hugs to everyone I had a chance to spend time with, and apologies to the many (lucky) people I haven't shown in photos or highlighted by name. It was a weekend to remember!
(1): Zoltan, the person who appears to be the youngest in this photo, is from Transylvania. For real. I didn't think much of it until I noticed that his reflection does not exist in the glass. Hmmm. Then I realised that I'd only really ever seen him in a dark room and at night. He also departed the venue before sunrise. Just saying.
(2): If you're wondering about the picture of Keith, Christian and me, we intentionally truncated Keith's head—you know—to symbolically cut his ego down to size. Because, he's an Aussie with a hat. And we all know how they are, don't we?