I gave a couple of talks at the Thailand Travel and Dive Expo (TDEX) in Bangkok two weekends ago: one about humpback whales; the second about sperm whales.
A big thank you to everyone who attended!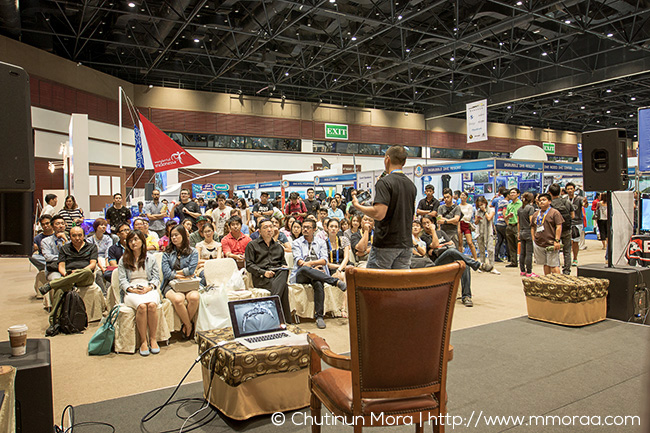 Thinking about it, I hadn't visited the Land of Smiles in six years, which is far too long an interval.
Besides having an opportunity to catch up with friends, I stuffed myself silly with delicious food. Perennial favourites phad krapao gai, yam pla duk fu, and khao niao mamuang (from Thonglor!!!) featured heavily every day. Yes, I know it's possible to get these outside Thailand, but it's really not the same.
I realised that I miss being in Thailand so much that I mused about the possibility of moving back there.
My "friends" immediately said "No!"
Hmmmmm.