I have a six-page spread in the February 2018 issue of Days Japan, a monthly publication dedicated to photojournalism features covering topics around the world.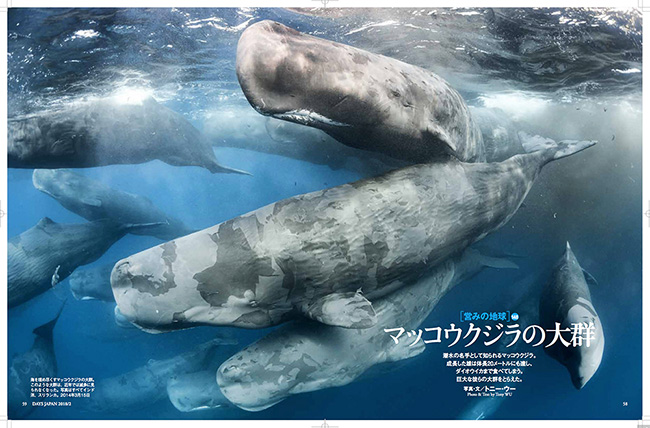 My article discusses sperm whales and includes a total of four images, with two nicely printed double-page spreads. The text is all in Japanese of course, but if you can read Japanese, please click to view a PDF version. (日本語の記事はこちらをクリック)
In the interest of full disclosure, I didn't write the text in Japanese. The magazine has an excellent translator who made me sound intelligent. No mean feat in any language.