I've just returned from my first adventure of the year, one that was filled with adventure, new experiences, and lots of new friends (both in the water and on land).
I was in northern Norway, where it was cold. Proof below: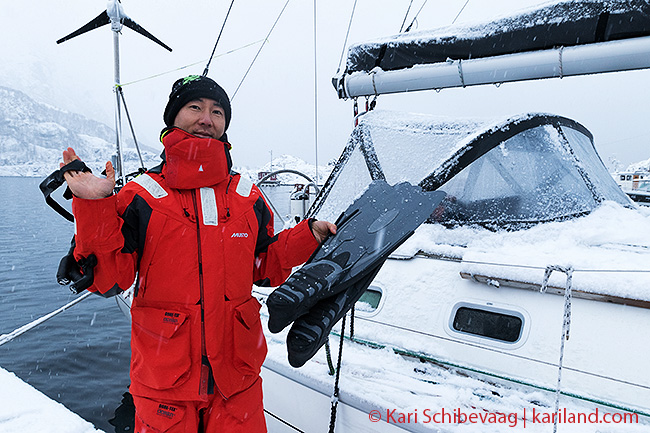 Yes, that's me prepping to go into the water while it was snowing and overcast, just the way I like it. Not.
I tried my best to squirm out of the situation and sit in the hot tub (which would've been the sane and civilised thing to do), but my new friend(?) Andreas made me head out on the bitter, brutal Arctic sea to suffer. Poor me.
One redeeming factor was that I had a lot of terrific company. A few of my travel companions are pictured below: Kari (in yellow, world champion kite surfer, (almost) as (im)mature as I am); Simon (at the rear, inventor of the Subwing, bright young entrepreneur, substantially more mature than either Kari or me); and Andreas (owner and Captain of adventure vessel Barba, the crazy one wearing only a T-shirt, overall babysitter). I'm the one covered from head to toe, trying to minimise exposure to the unforgiving elements.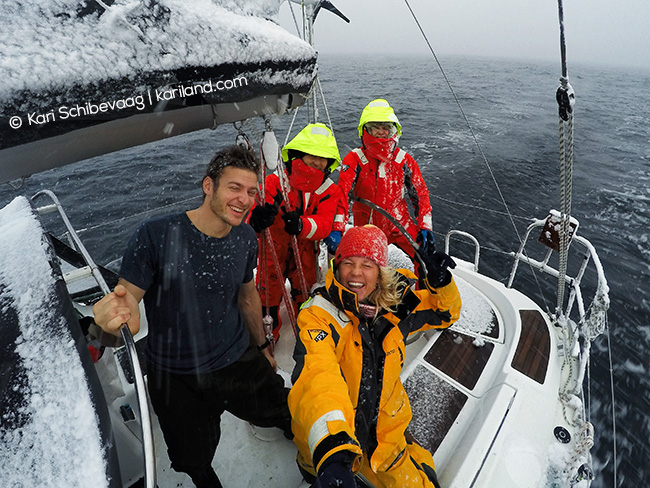 Joking aside, the pain and suffering proved worthwhile, as I was able to take some nice photos. But I have a quick turnaround, headed out the door again in less than a day, so I won't have time to process and post photos from the trip until later in the year. Just a quick sample below: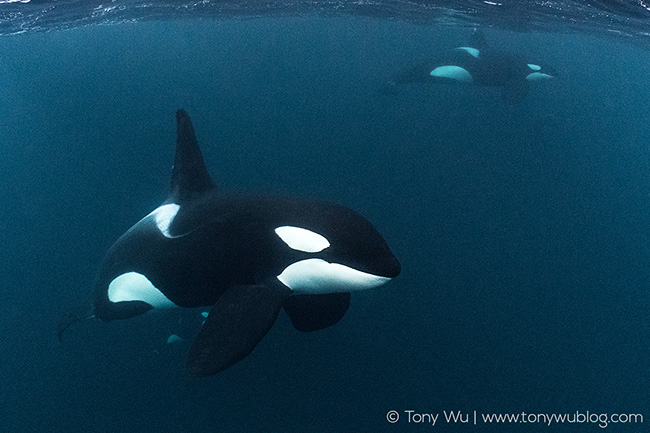 Finally...a big thanks to Terry for hooking me up with Andreas, and for being such great company during the first part of the trip! And arigatou gozaimashita to Rasmus, Malin, Camilla, Antti, and Thomas for taking part in this grand adventure. And to Jaap and Lilijan as well, for taking me in when I was homeless.