This is an aerial view of Mounu Island Resort, where I happen to be right now: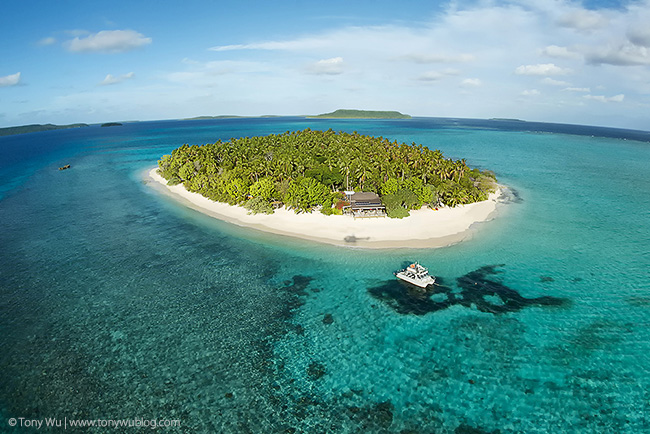 I took the photo recently while zipping around Vava'u in this way-too-cool helicopter: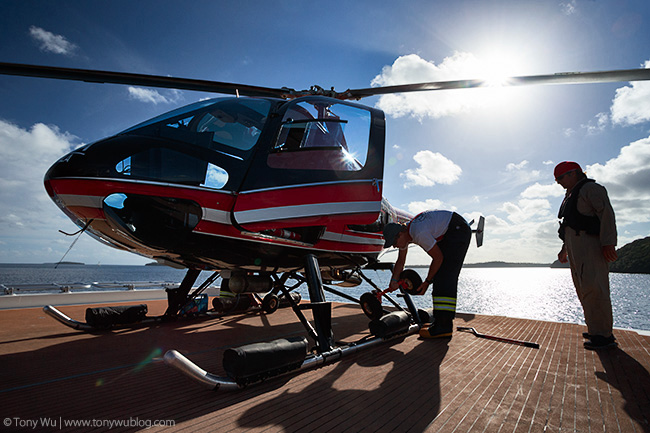 which launched from this seafaring platform: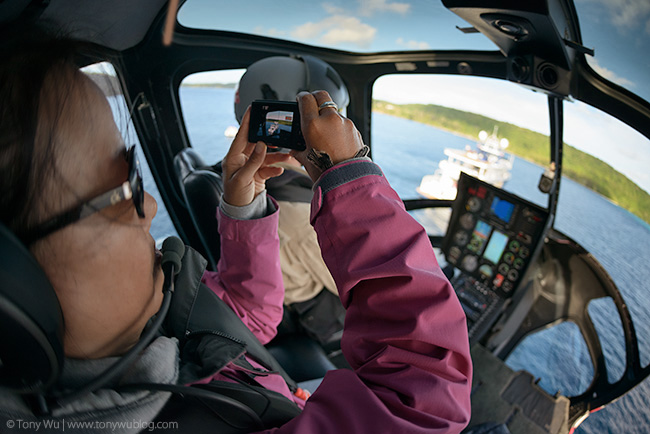 Here's a head-on view: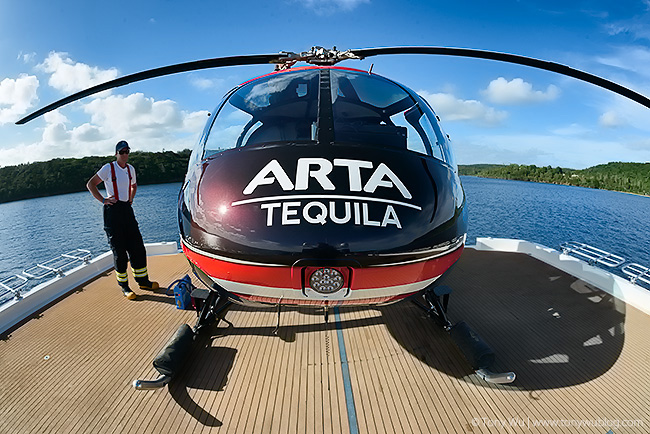 I was fortunate enough to be a guest aboard the helicopter courtesy of Arta Tequila. Here's my personal bottle of award-winning Arta Reposado pictured here: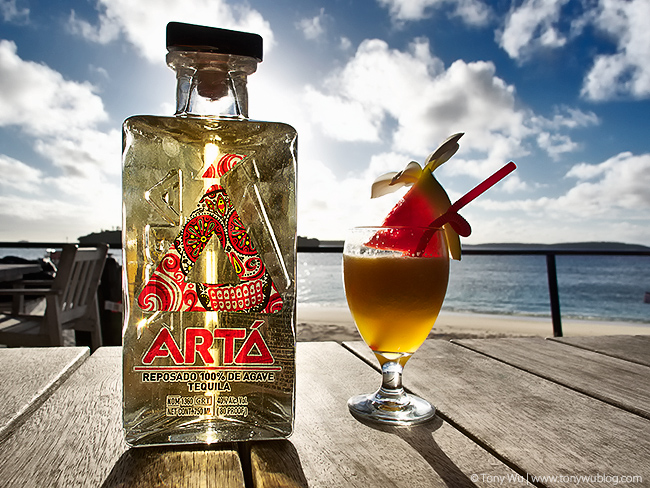 I will of course be sharing my hard-earned tequila with friends who are with me at Mounu right now. Maybe.
Life is tough, but someone has to do these things. See how I sacrifice for the sake of art and knowledge?