On December 15 (Monday) in Hong Kong, I'm going to be joining fellow photographers Yoshi Hirata and Stephen Wong + Takako Uno to share some recent photos, chat about our images and experiences, and probably talk way too much about cameras, housings, and such.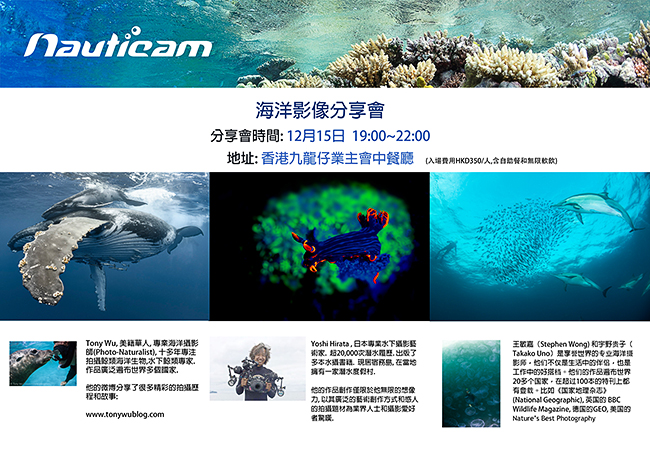 This excuse to eat and drink too much unique opportunity to share a festive year-end meal, enjoy the company of good friends, and talk shop is being organised by the wonderful Nauticam team.
The venue is the Chinese restaurant at the Kowloon Tsai Home Owners Association. Please note that the buffet opens at 18:30 (which means I'll be in line for food by 18:15), with showing of photos + chatter starting at 19:00. The cost is HK$350/ person.
If you're in Hong Kong and are willing to subject yourself to my blabber would like to join the party, please contact Phoebe or send me a note.