I've had a lot going on for some time now, and haven't been able to spend much time online as a result. One of those things is babysitting my friend Paul Collins, one of the guys who runs Unique Dive Expeditions in Palau.
Paul traveled to Japan a couple of weeks ago to try to film the mating of whitespotted bamboo sharks (Chiloscyllium plagiosum) that I photographed in 2014 (see blog post). Since he can't speak a word of Japanese (and really isn't all that intelligible in English to begin with), I've had the misfortunate of spending 24/7 with him since he arrived.
On the positive side, we succeeded (at 5K, 60fps no less), and I'm deporting him soon (hurray!).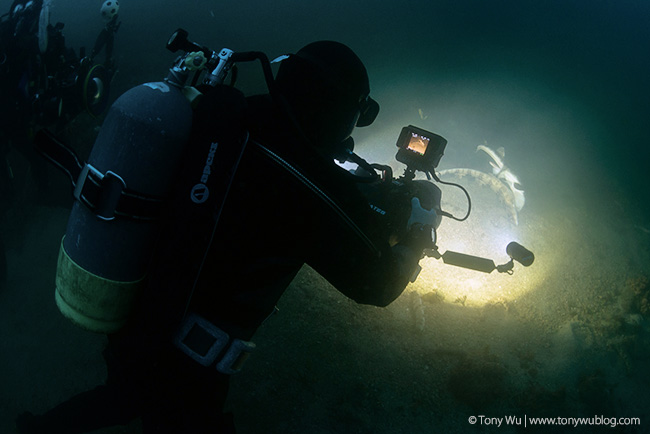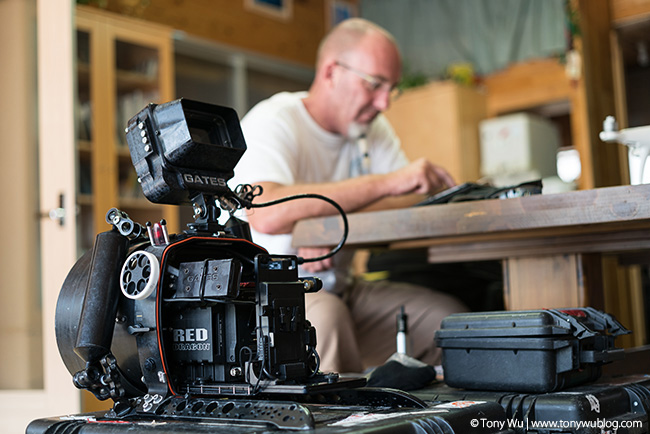 My friends arranged to have him interviewed in two newspapers (Asahi Shimbun and Kochi Shimbun), and by three TV stations. One could reasonably question why any media would wish to interview Paul, but you know, the news cycle is slow in rural Japan. (TV news clip: Toyo-TV)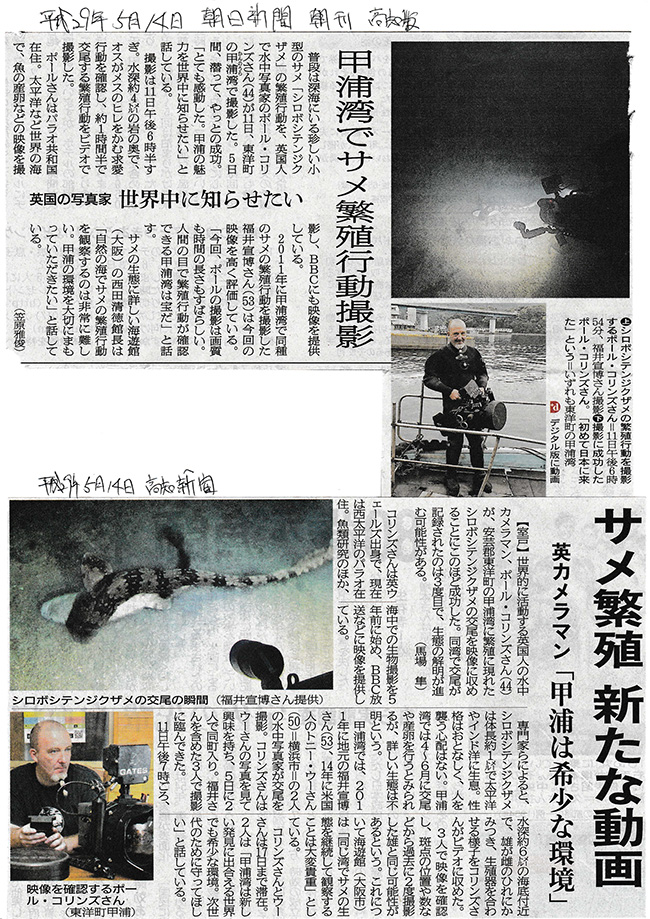 Kidding aside, we arranged the interviews because it's important to help the local community understand how important the harbour here is. It's the only place in the world where this species has been documented mating in the wild.
Moreover, combining the footage my Japanese friend took in 2011, my photos in 2014, and now Paul's video in 2017, we have also figured out that the same male mated in all three seasons. Seeing sharks mate in the wild is incredible enough; documenting the same male do it three times over the period of seven years is kinda' mind-blowing, at least to me.
In this context, I've been discussing with local friends how we can propose and implement the equivalent of a marine protected area. Seems like a no-brainer to me, but it's not. Besides the obvious bureaucratic red tape and political will required, we need the support of the local community.
That doesn't exist yet, because few here are sufficiently aware of and concerned about these animals. So Paul's interviews and mine back in 2014 have been invaluable for putting the spotlight on this issue.
Finally, to send Paul off, I tried my best to make him look good. A tall order indeed.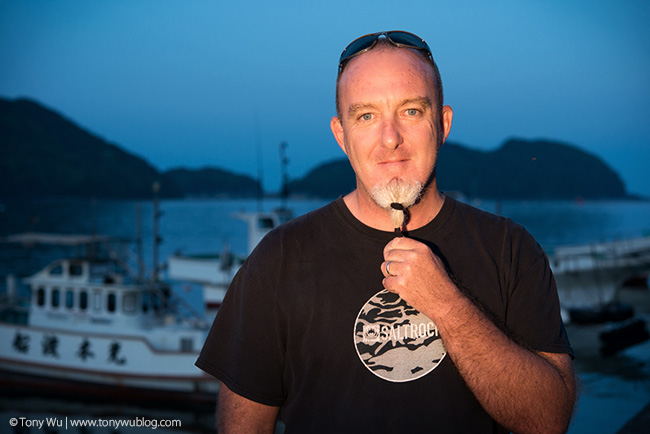 My local four-legged friends weren't all that enthused about Paul's potential modeling career. Canines are so wise.