I'm planning a series of trips in April to head back to Palau for three spawning aggregations: Lutjanus bohar, Symphorichthys spilurus, and Bolbometopon muricatum. (Like how I snuck in sciencey words so soon in the year?)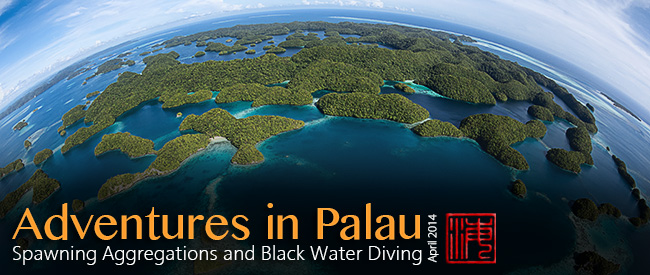 If you haven't read about my previous trips to experience these amazing spectacles, I've posted more photos and links on this Trip Page on my blog.
If you've "been there, done that" diving-wise, there is nothing quite like being surrounded by thousands upon thousands of hormone-crazed fish spawning in synchrony. (That's a polite way of saying "taking part in a fish orgy!")

I can hand-to-my-heart say that these events are among the most awe-inspiring things I have ever experienced...which, of course, explains why I'm planning my fifth spawning aggregation trip. The adrenaline rush is addictive.

The dates are:
11-15 April Lutjanus bohar
19-24 April Symphorichthys spilurus
25-28 April Bolbometopon muricatum
If you're a fish fanatic, consider joining me for one, two, or even all three species!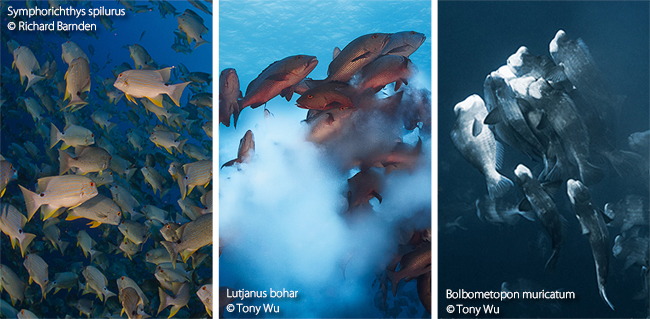 Once the spawning madness is over, I'll be staying on for a couple more days for my first attempt at black water diving, which is essentially heading out at night, into deep water, turning on the lights, and plunging in to see what turns up.
Don't tell me that doesn't sound wicked cool!

People have been doing this in Hawaii for years, but no one has attempted this in Palau in an organised fashion until recently. My friends Paul and Richard have only just started doing this, but they've come across all sorts of interesting stuff. Palau is situated next to a deep ocean trench, which is ideal for black water diving.
The nights of 29 and 30 April will be new moon, which means there will be minimal competing natural light. We'll head out, turn on the spotlights, cling to hang-bars from the boat, and wait for neat stuff.

As I'm given to understand, most of what shows up is going to be small (one would hope), so think of this as moonless midnight macro mania. Woohoo!
Please use my contact form to get in touch if you're interested!