Today marks six months since Oogway the pond turtle (Mauremys reevesii) fell out of the sky and into my life. (story)
While I was looking at some photos I've taken of him over the past half year, Oogway took an interest and wanted to see as well: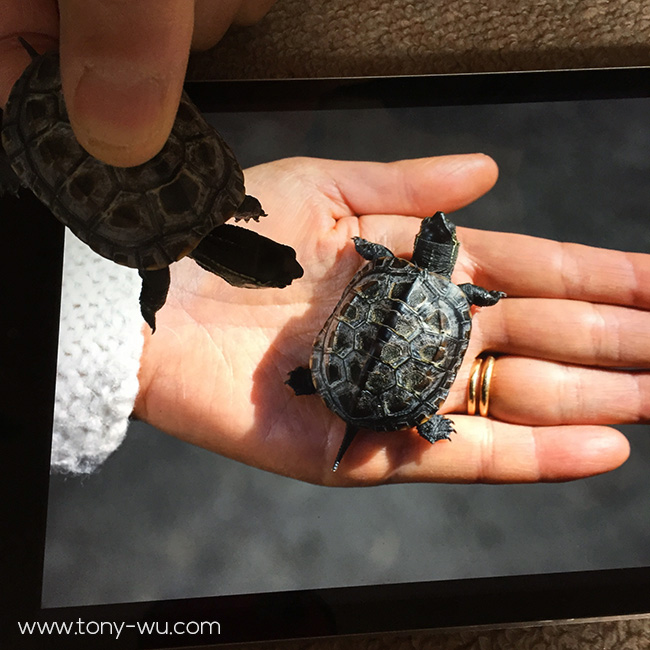 Me being me, things got a little silly.
I showed Oogway the above photo of him looking at himself, which led to this photo of Oogway looking at Oogway looking at Oogway. A turtle dreaming about being a turtle dreaming about being a turtle.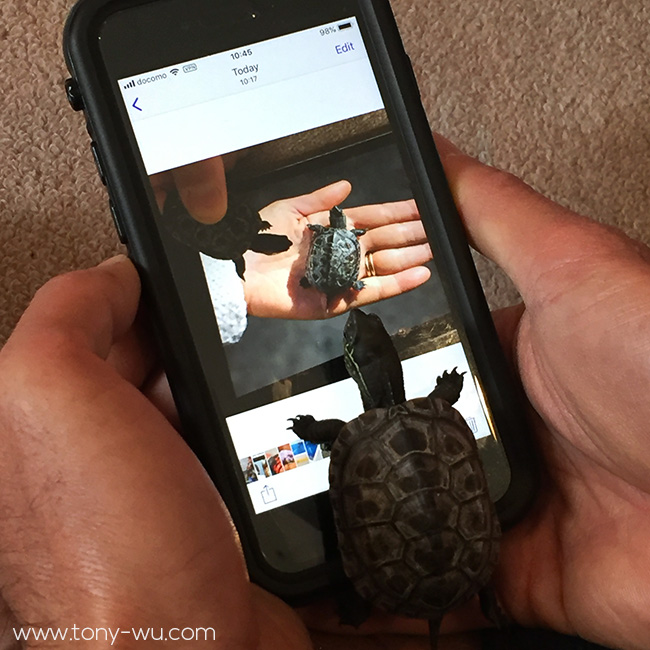 Too good not to share. Back to work...