I have an interview and portfolio of images in the Spring 2018 issue of DAN's Alert Diver magazine, which should be reaching subscribers soon.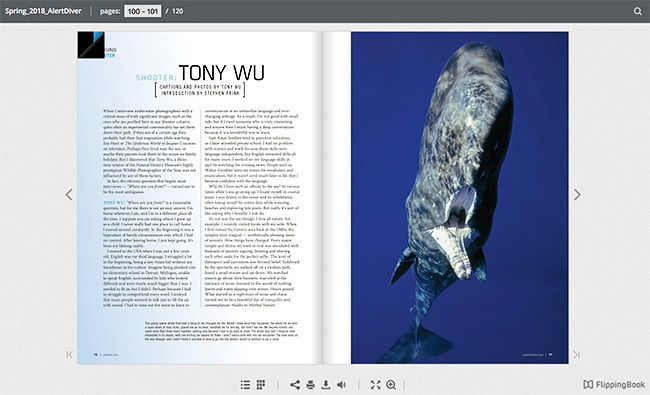 With combined wisdom exceeding a century (meaning we're getting old), veteran photographer and publisher Stephen Frink and I chatted over Skype earlier this year while I was sitting around waiting and hoping that weather and water conditions would revert to normal (because conditions were haywire). It was actually the first time we've spoken.
It was great have a chance to talk with a kindred spirit and share a few stories. Hopefully we'll have a chance to dive together and at some point.
Here is a video introduction to the issue by Stephen and DAN Director of Communications Brian Harper:
Please click here if you want to see an online preview of the magazine.
Update 5 June: Click here to download a PDF of my interview section of the magazine.