Some time ago, my friend Evelyn tried her hand at snowboarding.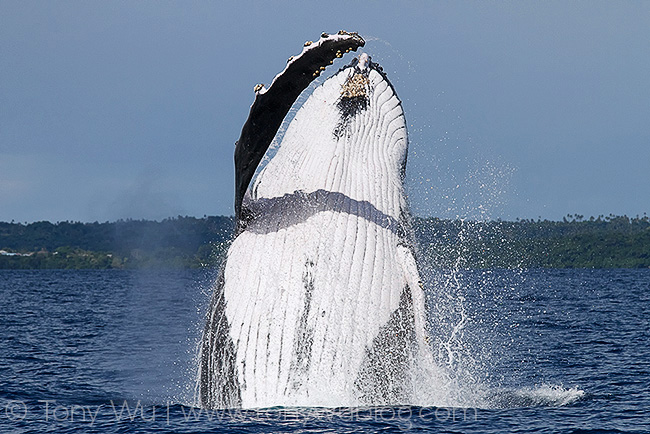 It's important to note that Evelyn is athletic. She played volleyball at a professional level. She's hyper-energetic. And she's an experienced skier.
But on one of her early runs down the slope with a snowboard, she found herself unable to stop at a time and place of her choosing. Faced with few reasonable options, she elected to take a gravity-driven, rear-end tumble in order to avoid the possibility of crashing into someone.
A 10-year old girl approached, executed a picture-perfect snowboard-stop, looked down at the discombobulated, snow-encrusted Evelyn and remarked: "Keep working on it. You'll get better."
I share this amusing anecdote for two reasons:
Evelyn was here with me over the past week-and-a-half, and it's fun to make fun of her; and also,
At the beginning of Evelyn's visit, I somehow went into the water my camera housing set up like this: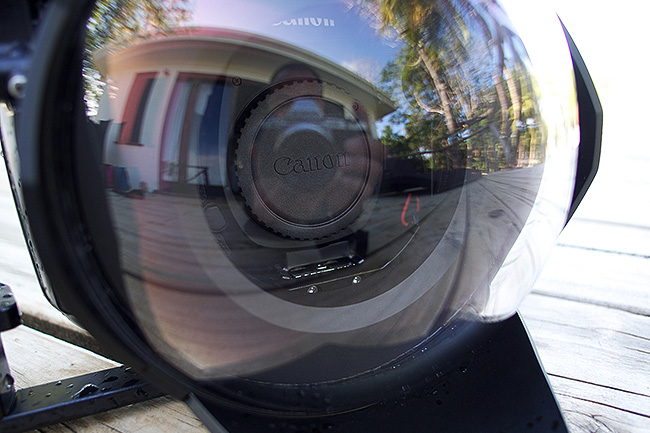 I had three cavorting male humpbacks directly in front of me…perfect composition, perfect visibility, perfect light, perfect everything. When I looked through the viewfinder though, all I saw was black.
I turned the camera off and on again. No change.
It wasn't until I flipped my camera housing around that I realised I had pulled a Homer Simpson…I'd somehow forgotten to reattach the lens to my camera after I'd played with my gear over the weekend.
Doh!
Sensing weakness and general buffoonery, the cetacean trio sauntered past, pausing for the briefest of moments to convey the following sentiment: "Keep working on it. You'll get better."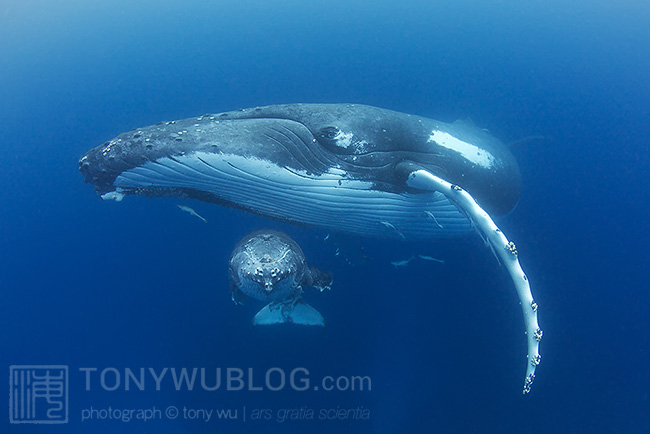 I eventually got my act together and managed to take some decent photos over the past few days, like the one above of a mother/ calf pair. The mother has a laid-back temperament, and the calf loves(!) to play.
This pair has been sighted on multiple days (I've confirmed 17, 18, 19, 20, 28, 29 September, and 1 October), and they've been consistently receptive to interaction with swimmers. (I'm trying to establish other sighting dates for this mother/ calf pair, so if you have a photo of these two from dates other than those I've listed, please let me know.)
The calf has been so interactive, in fact, that he's become the star of the season, much as Ikumi (female, 201005) and Tahafa (male, 201114) were in their respective birth years.
I haven't been naming the babies this year, but this season's star definitely needs a moniker for ease of reference in the future.
So to help decide upon a descriptive, unique, imaginative, memorable name, I consulted my esteemed and learned friends, who pooled their collective IQs and came up with…wait for it…Jack.
Yes, well. I guess Jack'll do.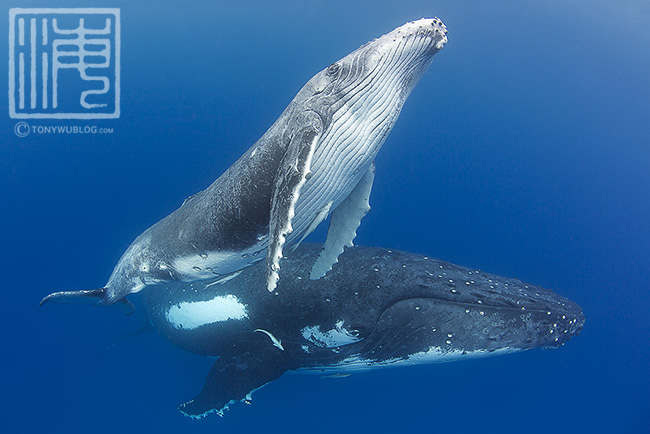 Besides Jack and his amiable mom, we encountered several more mother/ calf pairs since my last update, bringing my ID count to 14 calves over the course of 22 boat days, which equates to a ratio of 0.64 calves/ boat-day.
The developing trends I pointed out in my last major post still seem to be holding:
There aren't many whales around, fewer than I can recall for the same period in the season for past years. (I suspect that the supply of eligible females ran out early this season. There were many whales and heat runs early on, but things tapered off fairly quickly in September.)
But, there still seems to be a high concentration of mother/ calf pairs, as indicated by the high calf/ boat-day ratio.
The ratio of male-to-female calves still favours males, but by a much smaller margin than indicated in my last update. I'm at 6 male calf IDs and 5 female calf IDs now, which is 1.2x male: female, as opposed to 2.5x male: female previously. This is falling more into line with my previous observations of female calves exceeding males, so it'll be interesting to see what happens during my final seven days on the water this season.
I mentioned in my first post this season that visibility was pretty good given the frequency of precipitation this year.
Well…that changed after a period of sustained high winds and swells from 21 to 24 September, which churned up the seas and infused the water with air bubbles and sediment. This, coupled with a major bloom of PFTs (pink fuzzy things) in the water on 16 September has resulted in piss-poor visibility since.
Even in deep water outside Hunga, the water is like pea soup in many places, which is somewhat annoying and makes for difficult photographic conditions (though taking photos in bad viz. isn't nearly as difficult as trying to do so without a lens affixed to one's camera!).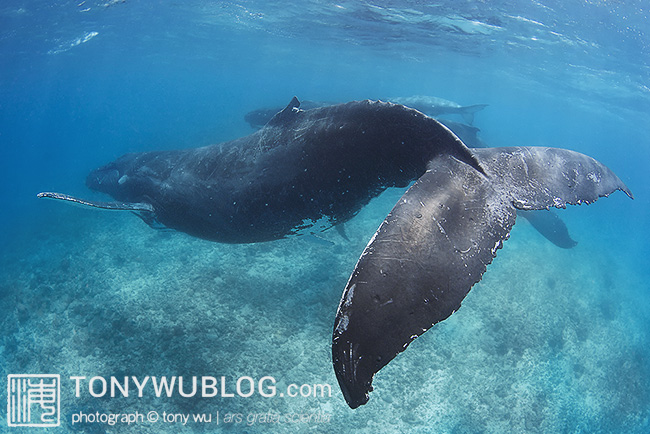 Oh…in case anyone's interested, I came across more whale poo too.
The poo depicted below came from either Jack or his mom. I'm not sure which, as I didn't see the actual act of emission. (It's somewhat disturbing how bummed I was about not witnessing the actual event.)
The poo resembles other poo I've photographed here that definitely came from an adult, so I tend to believe it came from mom, but who knows?
Anyway, there have been quite a few poo sightings (is that even a thing?) this season, certainly more than I recall from earlier years. Maybe it's just coincidence, or maybe it has something to do with the apparent abundance of bait fish/ bait balls here this year, and the attendant possibility of feeding activity in the area?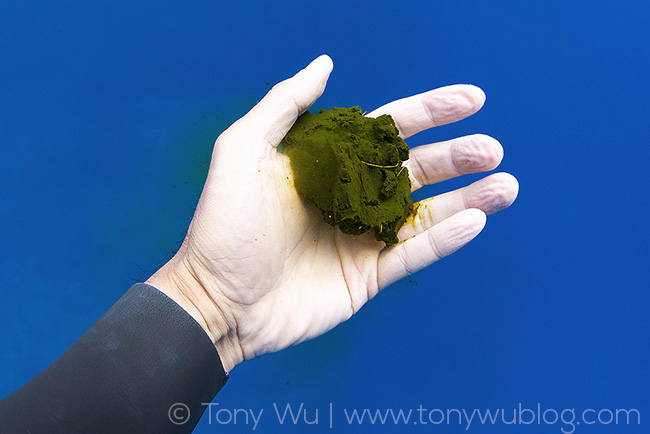 I'm going to wrap this post up now. I have more people arriving, and I need to get a bit of rest. Jack made me swim a lot last week.
I'll close with a series of photos that will hopefully convey what a great time we had at our home for the past ten days, Reef Resort Vava'u.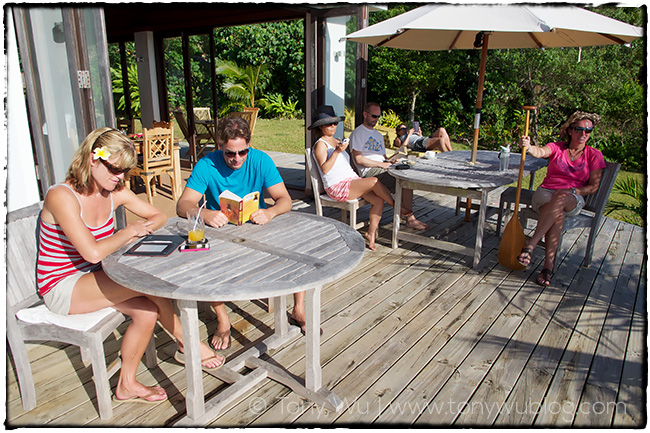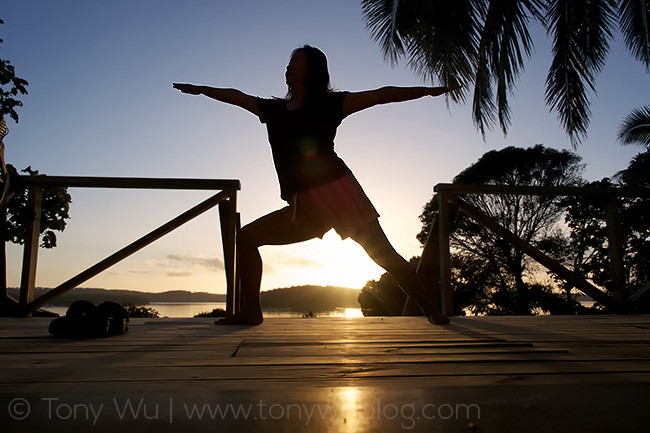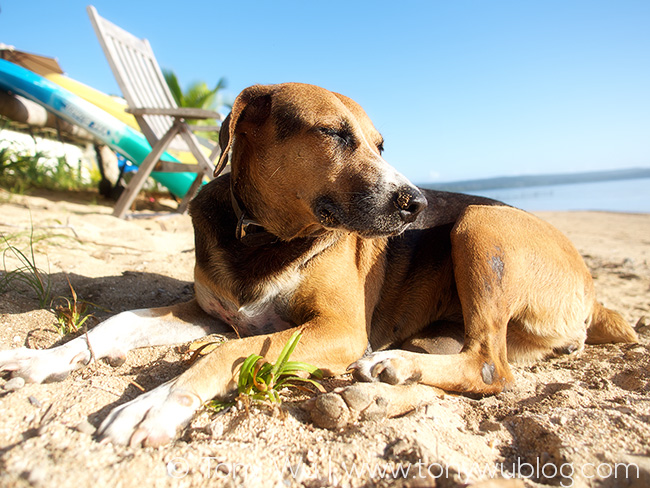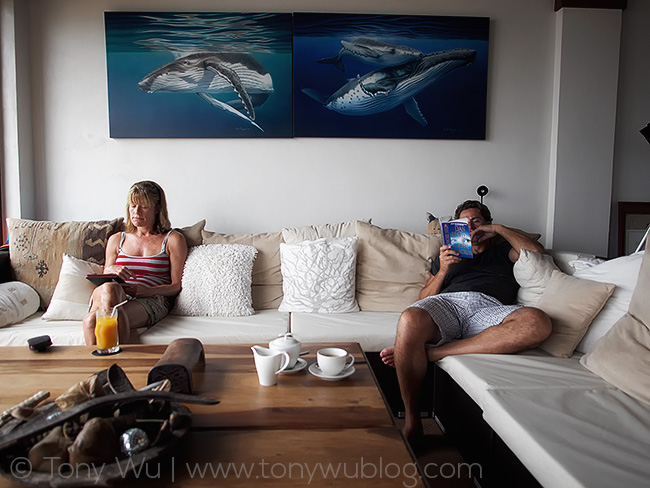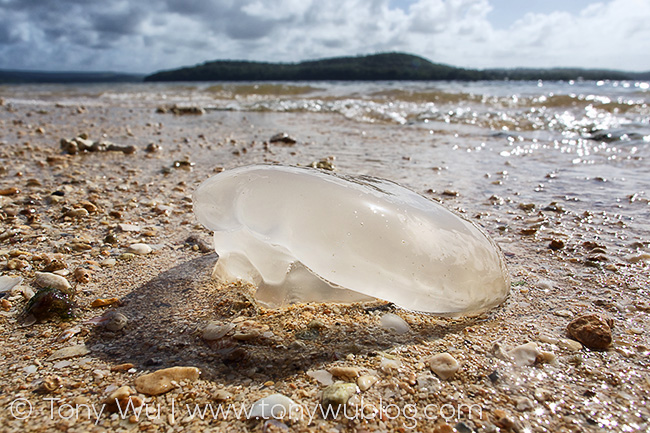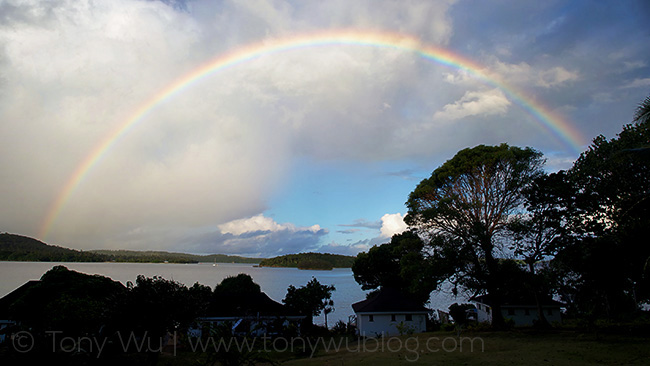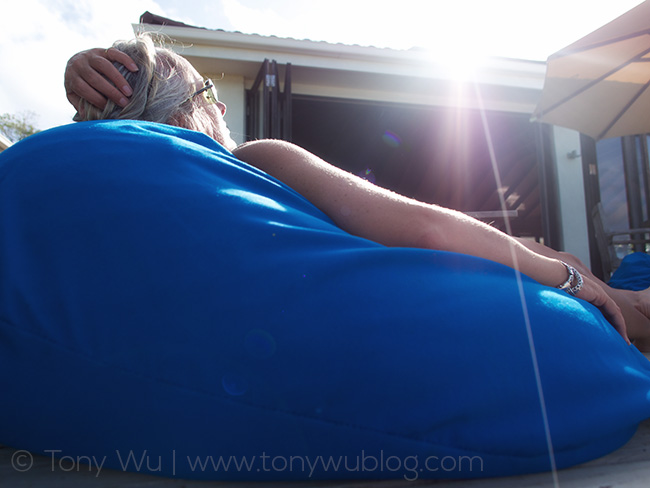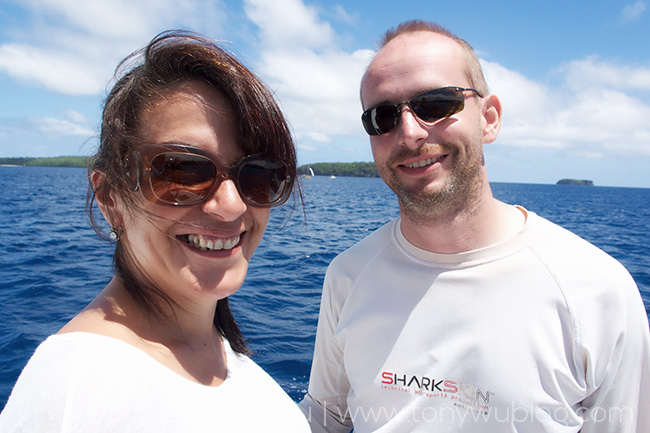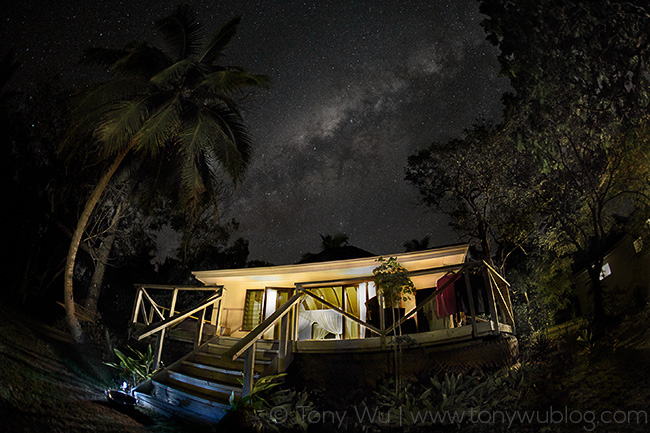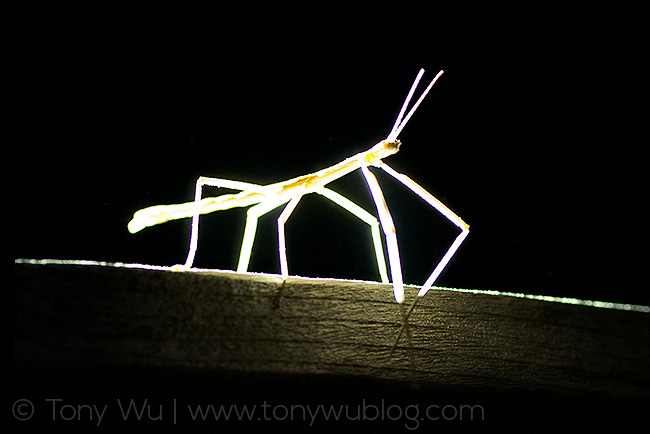 Related Posts:
Humpback Whales in Tonga 2013 | Part 1
Humpback Whales in Tonga 2013 | Part 2
Humpback Whales in Tonga 2013 | Part 3