I'm heading into my final week with humpback whales in Tonga for this season, just four more days on the water.
Things are always a bit hectic at the end of a long stay, so I expect there will be some delay before I can put up a final post for the season.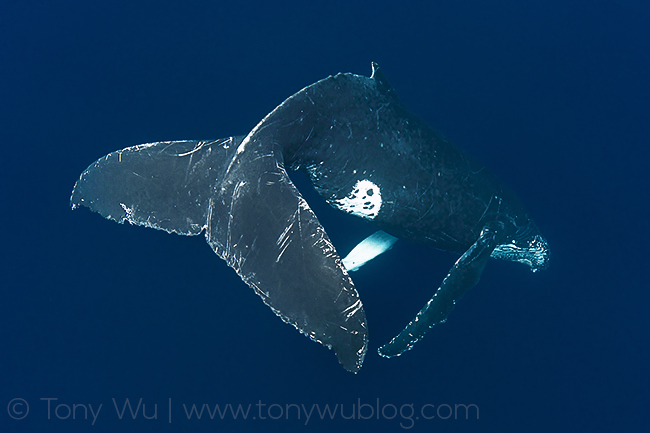 In the meantime, here is an audio clip with part of the humpback whale song for the 2013 season. The individual responsible for the crooning was an escort accompanying a mother and her female calf (encounter on 17 September).
[audio src="http://www.tonywublog.com/assets/images/2013/10/humpback-whale-singer-tonga-2013-tony-wu.mp3"]
The photo above is of a different singer, a relatively small, shy one that we came across on 27 August.