Are you looking for a year-end gift?
I have a couple of suggestions—two prints that I am offering for the first time at super-affordable prices...starting at US$25 + shipping for an 8x10 inch (or A4 size) print.
The first is a classic image of a majestic humpback whale (Megaptera novaeangliae) breaching, body catapulted from the water in full glory, glistening sunlit sea spray offset against darker background tones of tropical ocean blue and stormy gray. (See print and prices here.)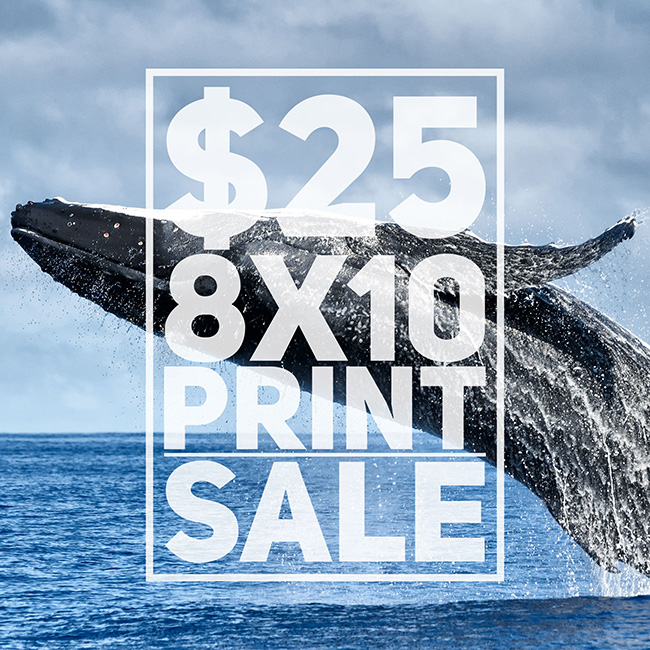 And the second is from a memorable encounter with an adorable young Australian sea lion (Neophoca cinerea) that was sitting on perfect white sand in swimming-pool-blue water, inviting me to go for a swim and romp. Look at that face. You can't help but smile! (See print and prices here.)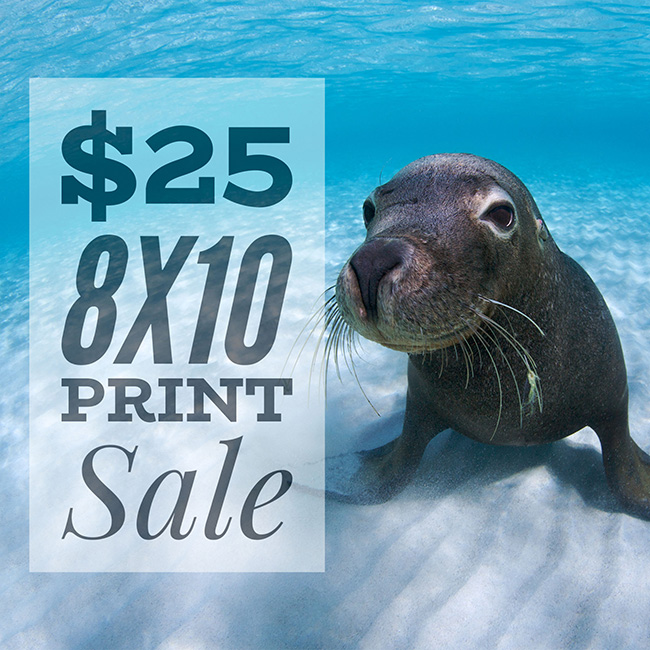 These prints are on heavyweight cotton baryta paper using archival inks with professional inkjet printers that produce vibrant, long-lasting colours and incredible detail. Each print comes with a certificate of authenticity, meaning you know that I've approved the print.
I've chosen these images because I think both would look great on the wall of a child's room, for example, or any space that could use a bit of nature happiness.
The special prices are for a limited time, basically until the end of the holiday season, when normal prices will kick-in.
I am out in the field right now, biding my time and hoping for intelligent life to look my way, so I probably won't be posting much until the year end.
Happy holidays wherever you are!