Just went out for my first meal in Nuku'alofa, after landing late last night in Tonga and sleeping in for a bit.
My choice of venue was, of course, Evergreen Chinese Restaurant, which is my favourite place to eat here.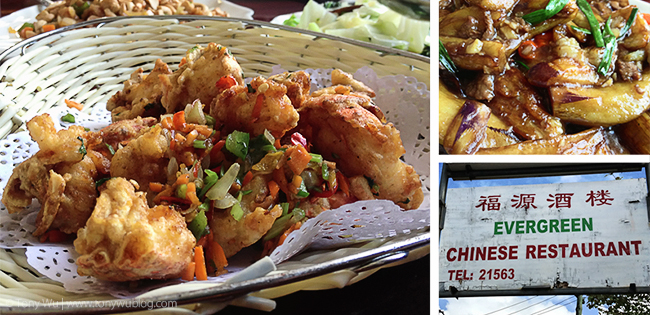 If you are heading this way and have a layover in Nuku'alofa, this is the place to go for delicious Chinese food. I highly recommend the roasted eggplant. Everything else is great as well, so you can't go wrong. Ask for Emily. She'll take care of you.
Oh...there is no shark fin on the menu. We talked about this topic several years ago, and they understood the issue right away.