This is one of my favourite photographs that I've taken of humpback whales (Megaptera novaeangliae australis):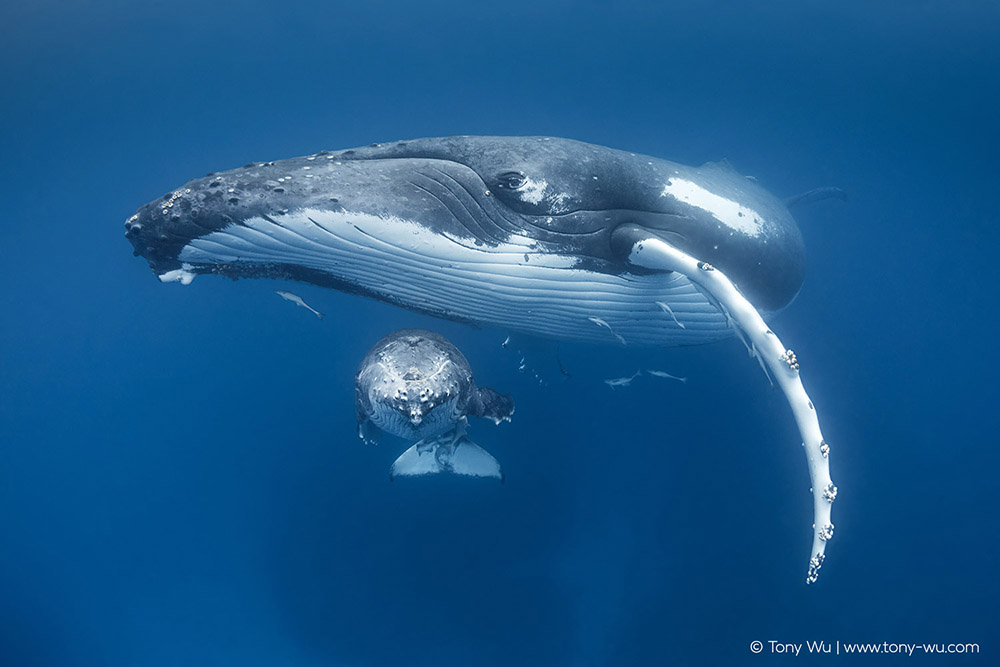 I took this photo in 2013. My friend Kylie—with whom I share a love of whales and baby goats—posted a video this morning of a recent encounter with a humpback whale and calf. I recognised the female immediately. Screenshot of the video (It was actually September, not August.):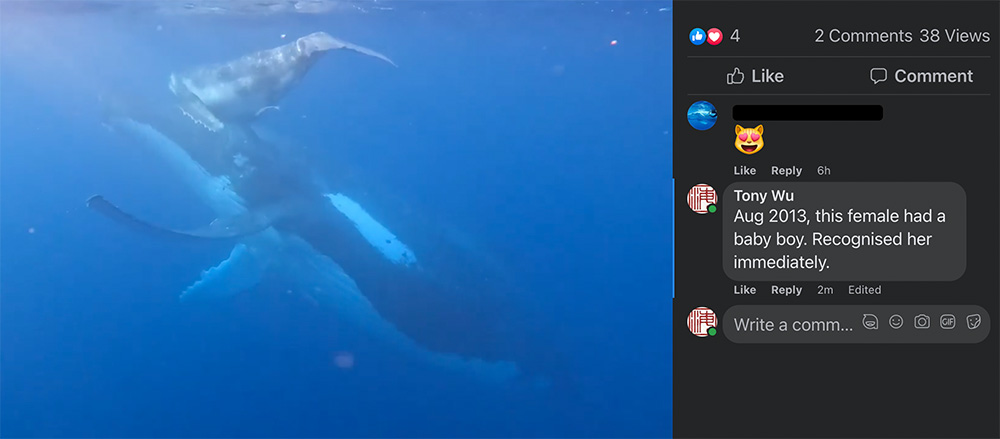 The female was memorable because of the pattern on her body, as well as her super-friendly/ interactive male calf in 2013, which my (super-creative) friends who were with me at the time nicknamed Jack.
Jack and his mom were the ideal combination of chilled adult and energetic calf, making for interesting encounters. Read more about Jack from my blog post at the time.
This is the second time I've been able to ID a humpback from video. The first was in 2012 while I was watching a video in Palau.
One never forgets a friend.